As you know, I will be again in Dubai 4-17 June 2019. You may find all necessary information regarding Myself and sessioning in Dubai here: Dubai trip in June
I have receiving a feedback from one of My sessions I did in Dubai, in March 2019 and I thought it will be usefull for those who want to book a session but dont have the courage !
The feedback is from a Saudi slave , who come to Dubai just to meet Me .
He is mature gentleman, very educated and he is into Age regression, AB/DL, role play , humiliation, strapon and the list can go longer but is not relevant !
Here is his feedback !
I met Mistress Luna in Dubai recently and it was an unbelievable experience.
She had exchanged emails with me before the meeting discussing in detail my fetishes and interests. However instead of focusing on a list of actions, She had been more interested in the underlying psychological and suppressed desires.
On the day of the session, She told me that she was waiting in the hotel's bar.
I should come to the bar and sit on a table in front of her but I was not to approach her.
At the exact time instructed to me, I went to the bar.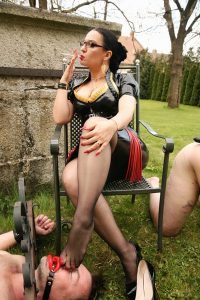 I saw her dressed immaculately in a dress looking gorgeous and sitting confidently sipping wine.
I sat on a table in front of her stealing looks at her.
She knew the effect She was having on me. She looked directly at me making me blush, dangling her shoe from her feet and texting me while I was there.
She had made me feel completely subservient, excited and humiliated and the session not even begun!
I could see other men in the bar looking secretly at Her as well as She had an aura about Her.
She then left telling me to come to her room after 5 minutes.
As soon as I entered the room, she forced me to my knees and made me look up to her.
For the rest of the session, I was always looking at her and felt like a little boy.
I will not disclose each and every action as You have to experience her dominance yourself. But I must say that the smell of her feet and armpits drive me crazy.
The smell was like a drug which put me in a trance.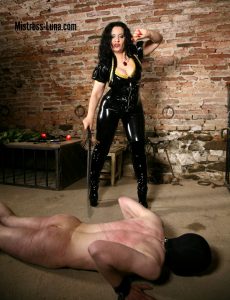 She knew exactly what to do with me and as a true professional had read and understood my requests.
She made took beyond them in ways I could never have imagined. By the middle of the session, She had turned me into Her little girl and was playing with me in such a natural way that it didn't seem like a session at all but reality.
If Mistress Luna comes back to Dubai, I would suggest anyone with a fetish for real domination by a beautiful, experienced, intelligent and strict Mistress, to immediately book a session with Her.
I had booked a two hour session which seemed short because She can do so many different things to you. I
cant wait for Her to come back to Dubai as She is simply amazing!!!