My dear fans and devotees!
Your efforts have a result, and as you can see My global rank at clip4sale goes from 115 to 97 !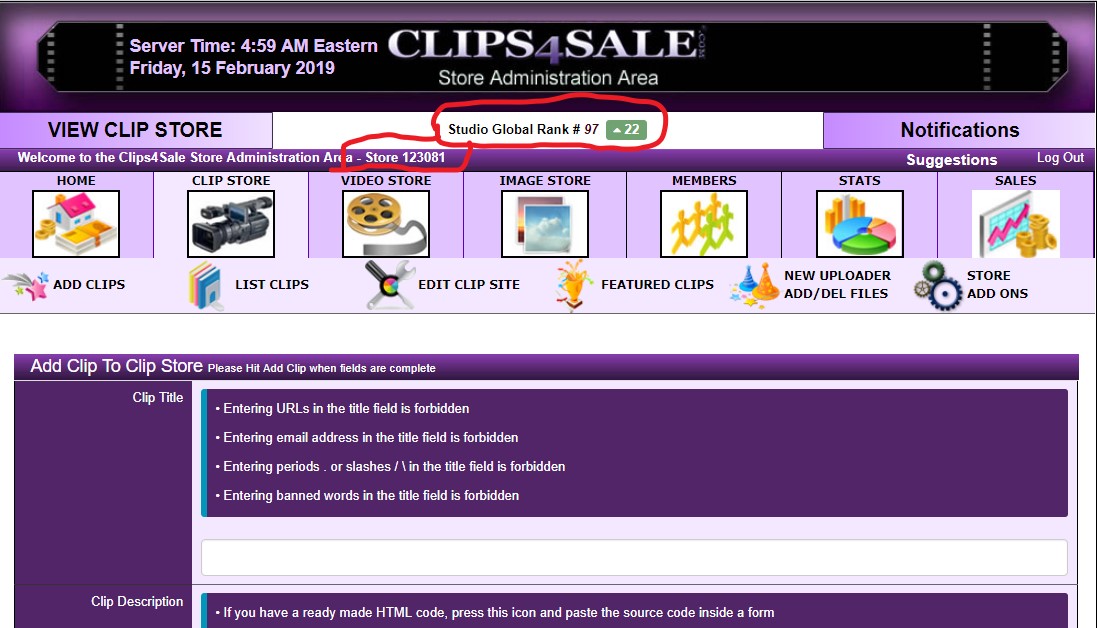 So, boys, it is possible, to make My dream reality : to lift Me up in Top 50!
Continue to buy My clips, do it now, now is the right moment! We shall not waste this oportunity!
Dont forget, at the end of February, I will reward you with 5 special worn items!
If you dont know yet what I talk about, please read this page Very Important !
Thank you for your support!