After I receive many stories write by you , I must tell you, it was not easy to choose only one ! The lucky winner of the challenge is Slavechris1978!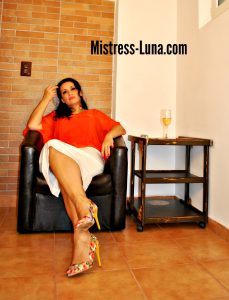 You may read his story bellow!
I wake up not knowing where i am!!! Last thing i remember is a beautiful woman asking me for the way!! Then darkness after She presses a cloth over my nose and mouth!!
I realise now i am in a small cage with a bed and a toilet! In a mirror i can see i am wearing a black hood and tight black clothes!!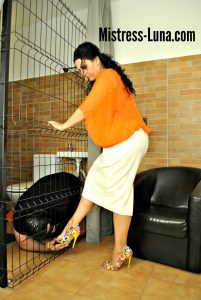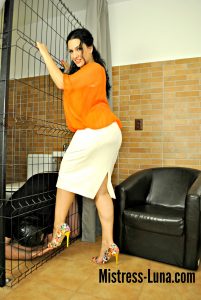 The door opens and the beautiful woman comes in with a strength view!! ,,- Kneel down slave and kiss the heels of your Mistress!!,,
I cant believe what i am hearing nevertheless ist not possible to resist Her dominant voice!! I start kissing Her heels as she Sits in a stool in front of me!!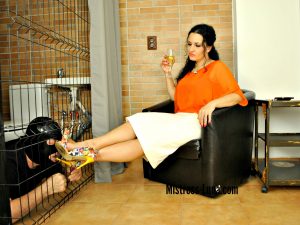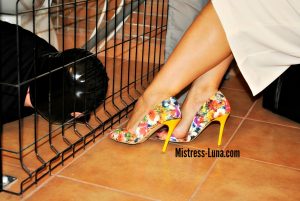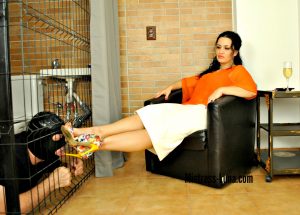 The smell of Her wonderful feet arouses me i am Her prisoner and it turns me on i wonder!! Then She starts to talk with a soft, dominant voice!!
,,- slaveboy , I am Mistress LUNA!! I have been watching you a long time and decided to make you My property, My collared slave forever!! you will only live for My pleasure caged, bound, gagged and used the way I like!!,,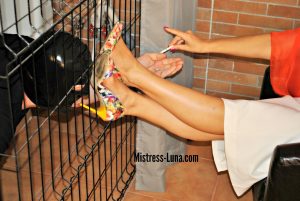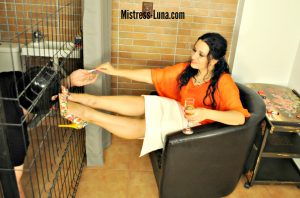 Mistress LUNA looks amazing in an elegant with skirt and orange blouse wrapping perfect around Her amazing curves!! Her beautiful face and dark hair make the dominant aura of this woman irresistible!! After being trained as ashtray She releases me of the cage just to start my first lesson as human furniture!! Not knowing what it is but i cant do anything against the fact that i am Her prisoner forever!!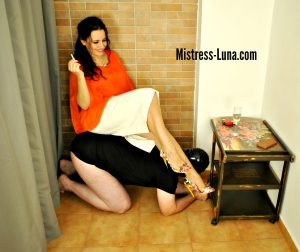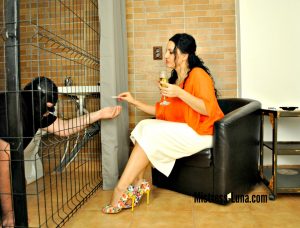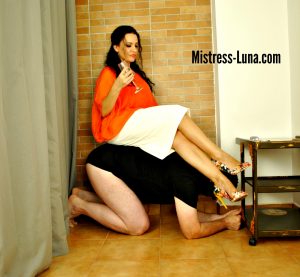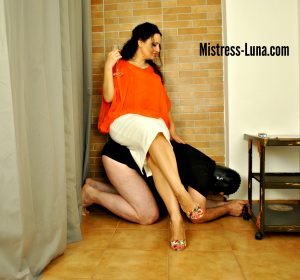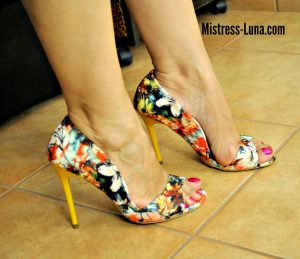 After an hour i am locked in the cage again, my new home!! ,,-That was the first lesson slaveboy, tomorrow your training continues until you are My slave forever!!,, I have to kiss Mistress LUNA's heels again and then She leaves me alone for the night!! I am a little bit scared but cant wait to be taken deeper into slavery tomorrow!!!