To Me, loyalty is very important and I like to reward My loyal fans and devotees.
Lately,we all are in lock-down, due the pandemic !
Having food, drink, and sex, could make us feel better, for a while, but what we really need this times, is an authentic social interaction.
That's why I will offer an unique opportunity, to one of My devotee, to have a dinner with Me , online, of-course!
We will agree about meeting time.
The lucky boy, will have to be groomed for dinner, arrange a table set for one, light a candle and choose his favorite food.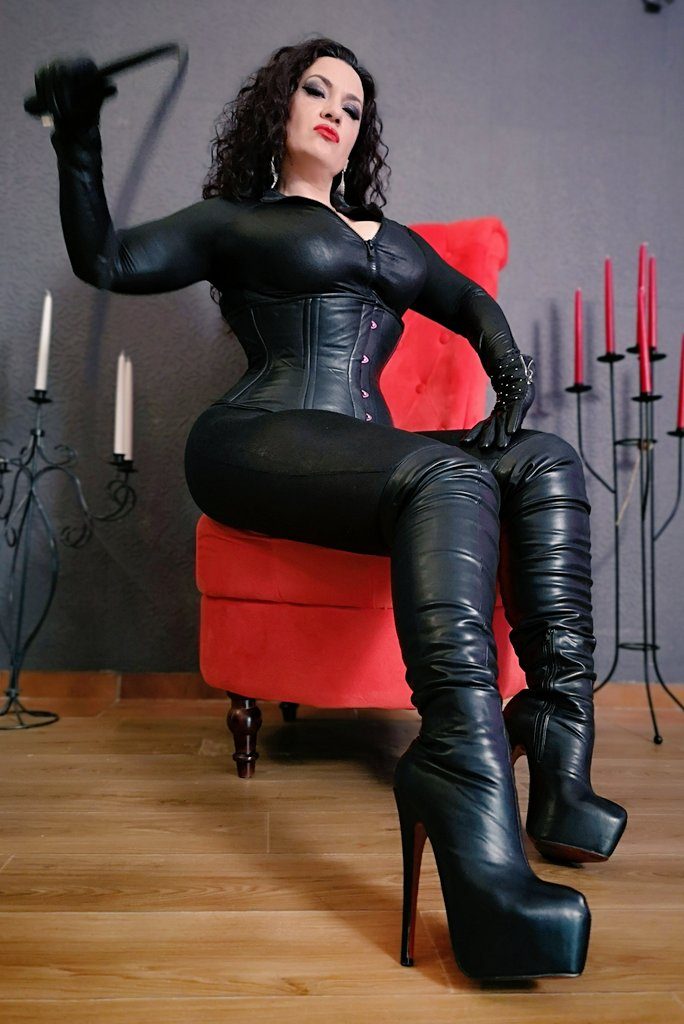 I don't accept ,,pretenting,, we are at dinner! No pajamas!
And he must have food on his plate and a drink, like if we were at restaurant!
I'll do the same: preparing My self properly for a nice dinner, I will arrange a dinner table for one, light a candle !
We will meet online, and we will see, what's happen!
Maybe we will only have excellent conversation and spend quality time together, or maybe we will go forward and have some kink, I don't want to plan anything, I want everything to be authentic and spontaneous !
By the end of that dinner, we will be, above all, 2 persons, who met better each other and spent nice time together!
How can you be the lucky boy, that have an online dinner with Me?
Is very simple: buy My clips.
No matter how many you buy ( although the more you buy the more happy I am!) , for each order you made in My clips store, you get one entry into the random extraction of the winner.
I will let the pc to randomly chose the winner, Saturday 25 April at 9 pm Bucharest time.
This is once in a life opportunity, don't miss it !
I am excited to see with who I will have a nice dinner!