Here is another illustrated story written for Me by slave chris ! More pictures in this outfit here
Since four weeks i am now the prisoner of Goddess LUNA! A time full of training for bondage, mummification, Goddess worship, caning, verbal humiliation and position training. Hardest point in my training programme every week the cage that i call home now, is getting smaller and smaller. A good slave should waste no space in the dungeon of his Mistress.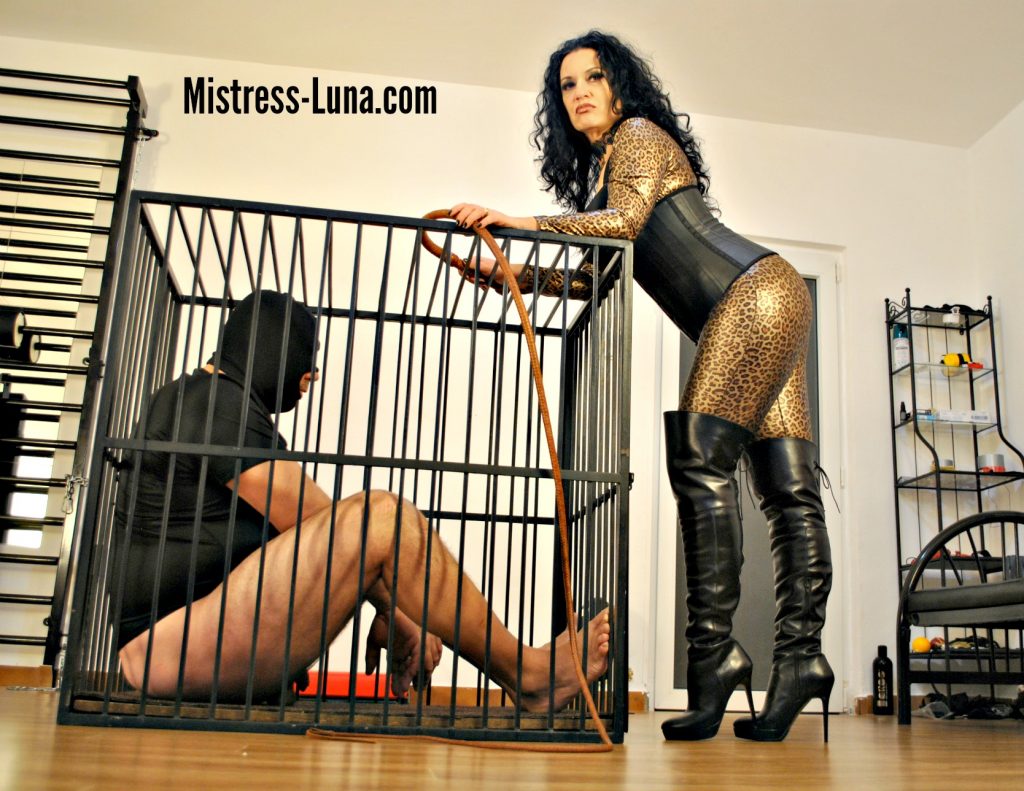 Now i am sitting in a small cage, waiting now since hours for my Goddess, because She went out for lunch with some girlfriends. My face is hooded in black, a sign that i am no man anymore i am the devoted toy of Mistress LUNA.
my Mistress walks in, looking amazing as always, wearing a tight leopard catsuit, a black corset and overknee boots. Only to see Her walking towards me arouses me, as i am in chastity since four weeks when i am alone. Goddess owns my cock and my balls now and She has complete control over me.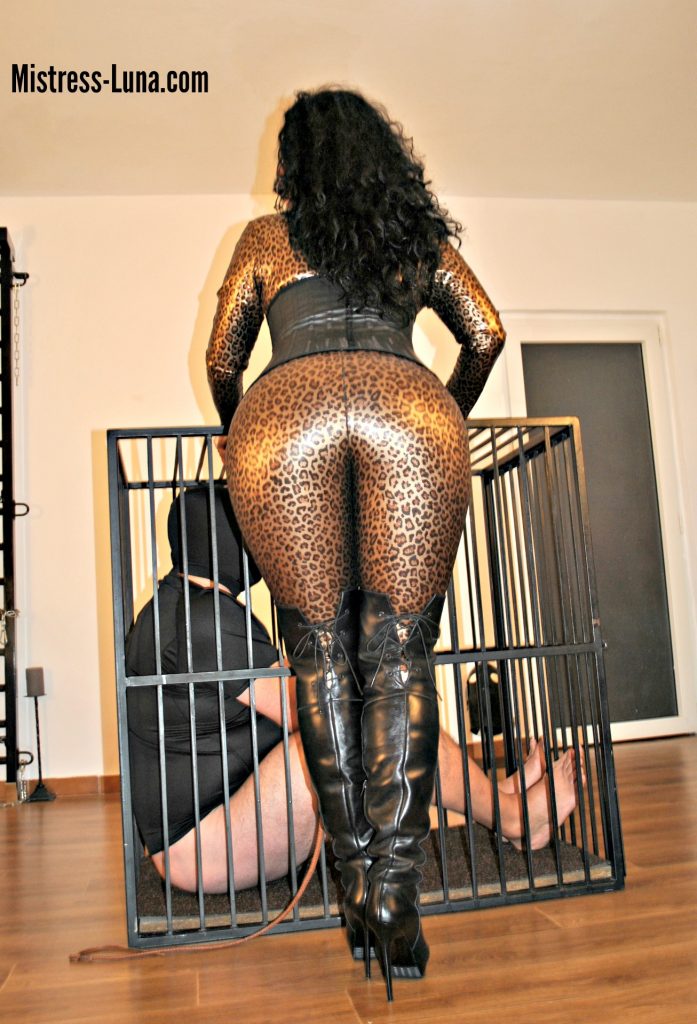 Mistress LUNA walks around the cage, teasing me with Her perfect formed body and Her amazing round ass in this catsuit.
-"I am only here for a short visit slaveboy" She tells me with strength in Her voice.
-
"I had a wonderful lunch with three girlfriends of Mine and they want to visit Me

tomorrow

to have some femdom fun with My
new property and I think this is a wonderful idea. We gonna have fun with you the whole day as our bondagetoy and human
furniture. As last act each of us will give you a good whipping, and I wanted you to look at the whip we gonna use
tomorrow
".
Mistress LUNA shows me a long brown whip with a demonic smile in Her face.
-"So enjoy your night and be ready to serve four Romanian Goddesses

tomorrow

, I expect that you be a perfect slave".
With these words She orders me to kiss Her boots, and after giving me a Domina kiss She leaves me in my cage, happily but also scared imaging what will come
tomorrow
.
i am yours Goddess LUNA forever!!!