I am having a special project, and to fulfill it I need a strong slave, that can receive hard whipping on his back !
I'm looking for a pain-resistant slave and trained for long whipping and caning sessions for filming.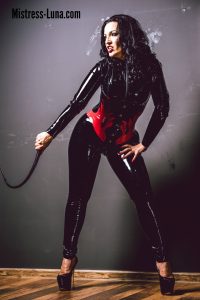 The slave must be physically well-built, and must withstand the whipping of the back, especially!
Likewise, the marks left by the blows, shall not be a problem for him.
If you meet My requirements, and you want to serve Me, meet My whip and contribute like this to My ,,special project,, - send your application at mistressluna73gmail.cm or contact@mistress-luna.com
You can film with mask or hood, so your privacy remain protected!