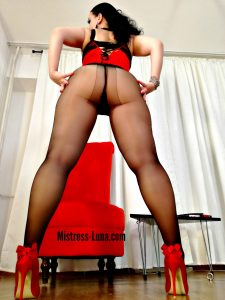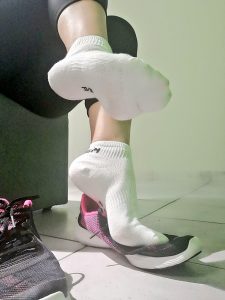 My dear fans and devotees,
Now, at the end of February I will celebrate one year since I open My store at clip4sale.
It was an incredible year : I worked a lot but also got a lot of satisfactions from it and especially, I got your support and your appreciations which means so much for Me!
Now I am participating to a course for video operator !
The course will take 3 month but I will learn a lot of new stuff and tricks regarding how to film, how to adjust and use the lights and filters, about sound and editing – so, I am pretty sure, after I finish the course, My clips will be more professional in quality !
I will keep My style of filming: genuine, spontaneous, with not much scripts and especially with NO ACTING, but will offer you better technical quality on My videos.
I am doing this because I like doing the clips : I feel like I am more connected to you and I feel like I am giving to all My fans and devotees an opportunity to worship Me, to meet Me to be closer through My videos!
I have started in Feb. 2018 with the ambition to reach in Top 50 !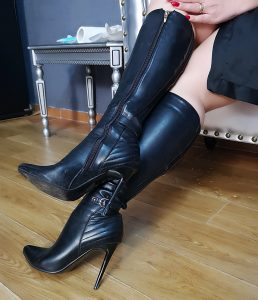 Is not an exaggerated pretension: because I have 18 years of experience as a Dominatrix and lifestyle Domina behind Me , so, I know what I am doing and how to do it !
Yet, I am aware there is a lot of competition and it will not be easy to reach in Top 50 and definitely will require a hard and consequent work from My side!
There is an wonderful tool provided by clip4sale , to help us know where we are situated with our store: the global rank !
For Me it is very helpful tool, it is as a lighthouse: it show Me if I am on the right way !
Now, My global rank is 116 (see photo) which is very good, considering that in clip4sale are more than 30 thousand stores.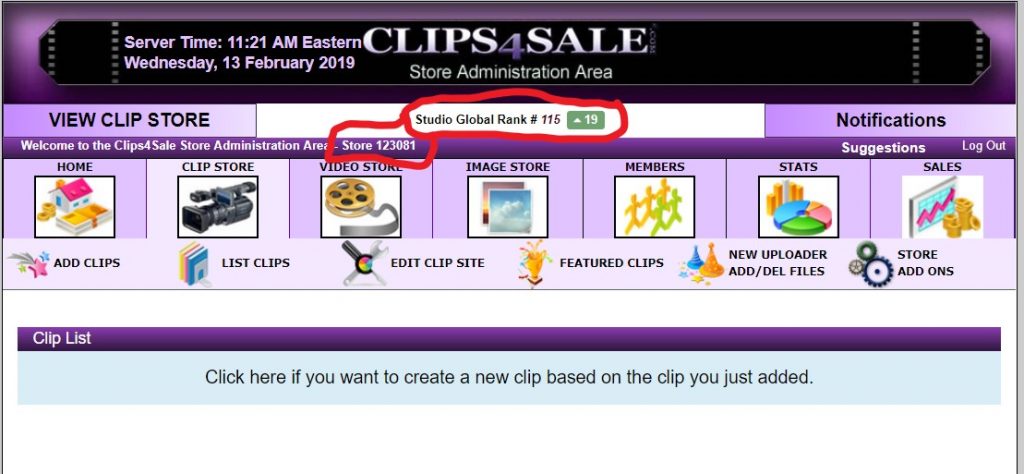 From the rank of 113 , I feel like is not so far from reaching My target : to be in Top 50 but, I can not do that with out your support!
That's why, I am asking you now, to support Me and make Me the best gift: to see My dream came true!
Buy My clips and help My store to reach Top 50, but its important to buy it now, so we use the advantage of being so near to global rank 50.
This is the time to show your Mistress how much you love Me and respect Me.
Put your hands boy and lift your Mistress in Top, where is Her place! I belive I belong between the best!
Because I want to encourage you to buy and use this opportunity at maximum I am offering also a reward for those who will buy My clips, starting from now , until the end of February 2019.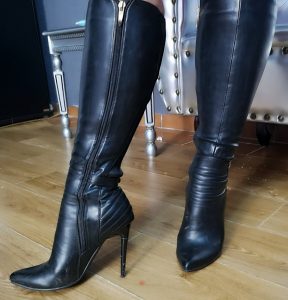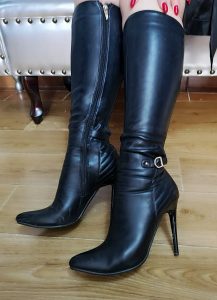 I will rewarded like this:
-1 pair of used boots (see photos)
-1 pair of well worn slippers (see photos)
-1 pair of used pantyhose (according with your choice of color)
- 1 pair of worn panties and (your choice)
- 1 pair of worn socks (your choice)
This is mean 5 worn items. I will extract the winners randomly at 2 of March in a live stream on My twitter account at 10 pm Bucharest time.
The rewards will go like this: the first name extracted will have the right to choose one item from the 5 mentioned above, the second person extracted will have the right to choose one item from the 4 items remained after the first person choose, the 3th person will chose the item from the 3 items left and so on.
The 5th name extracted will receive the only item remained after the previous 4 persons choosed their awards.
In any case, all 5 persons will receive something from the 5 worn items I offer as reward for this contest !
For each clip you buy, you will win one entry in the extraction!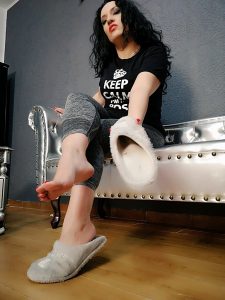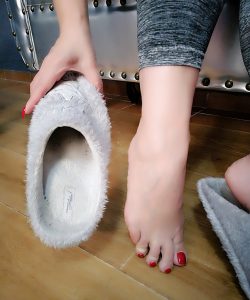 If you buy for example, 5 clips you have 5 entries, if you buy 10 clips, is mean 10 entries and so on .
The more clips you buy, the more chances to win one of the rewards and your Mistress will be happy because when you buy more, you push My store up in the global rank.
I promise you, I will keep uploading one new clip each day ! I have very hot new clips for you, so, you will find for sure something you like, or according with our fetish and/or fantasy, to buy !
Let's go boys: support Me and make My dream reality !
Buy My clips here:
https://clips4sale.com/123081/Mistress-Luna