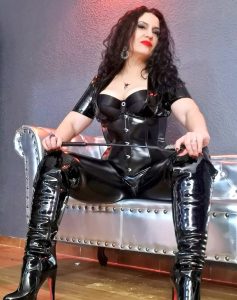 I am going to Italy at a FemDom Retreat organized at Villa Dracone near Milano, see more info here: https://www.villadracone.com
Because I want to enjoy and relax to maximum , I require a man to be My personal slave during My stay at the event 16 August – 18 August.
I already received many applications and ofcourse everybody ask for details !
What I expect from My personal slave?
Well, he must, first of all, understand that he will come with Me , to pamper Me and serve Me and it will be all about My pleasure .
If you think this is a good opportunity to indulge your fetish and get sessions, than is better you don't apply for the position of personal slave.
I want My slave treat Me as a Queen !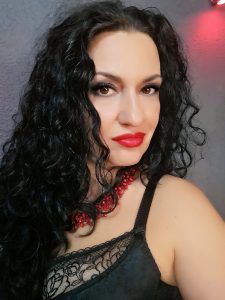 He will have to keep his eyes on Me, at all time, to look after My needs , so, if I snap My fingers he will just be ready to do what I order.
My personal slave must serve Me: unpack and pack My baggage, prepare My bath, assist Me when I bath, when I dress, or for ex, if I am outside in the garden and need something from My room he will be there, run into the room and bring what I need, he will clean My boots, My shoes and so on !
My personal slave will make My stay at FemDom Retreat very comfortable : he will massage My feet any time I order this, he will amuse Me and if I want to have fun by whipping him or humiliate him, he will be ready for it!
My personal slave will film with Me ! I want to make few clips there and My personal slave must agree to be in My clips – he can wear mask or hood, to protect his privacy!
He will accommodate into My room, he will sleep on the floor near My bed !
So, to fit into the position of personal slave, you must have a minim knowledge about how to help Mistress to wear a corset, latex or boots, must be quick, smart, intuitive, not snoring so I can sleep with him near My bed . I also appreciate intelligent and educated man, so, he can engage in a nice interesting conversation.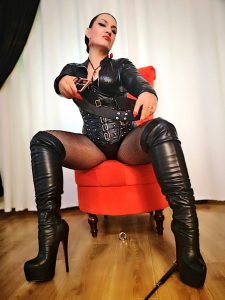 He must be clean and healthy and able to endure corporal punishment, for My pleasure ( I will respect his limits, but if you cant take pain at all, then, definitely, you are not the person I look for it !)
Once you send your application, and if I choose you, I will send by email a detailed sets of instructions regarding your behavior and speech when you serve Me, so, it will be no confusion and will be more easy for you to clearly understand what I expect from you !
There is also a financial side of this arrangement, but will discuss that directly through emails once you send the application !
I hope this gives you enough clues about what I am looking for and if you think you can be in this position, send as soon as possible, your application at mistressluna73@gmail.com
The most important thing: I need the slave for My comfort, to be treated as a Queen, so, I don't want the slave thing this is good chance to get sessions for little money... Is not sessions, is about serving and being 24 hours My object, for My fun, for My practical needs and for My clips.