Here are my interests:
D/S, S&M, Bondage, AB/DL All fetishes including: High-Heeled boots/shoes, stockings/pantyhose, corsets, latex, vinyl, plastic and leather/cloth gloves, smoking.
I have a special atraction for nylon and pantyhose fetish. To have My sweaty feet in nylon worshiped, it give Me a lot of pleasure.
I like footboys, to use them as My human carpet , to tease and enslave them with My gorgeous barefoot . I love to have My feet worshiped in a proper way and having a coffee at breakfast, or a glass of wine at dinner while My slave massages My bare feet, is the way to make My mood positive;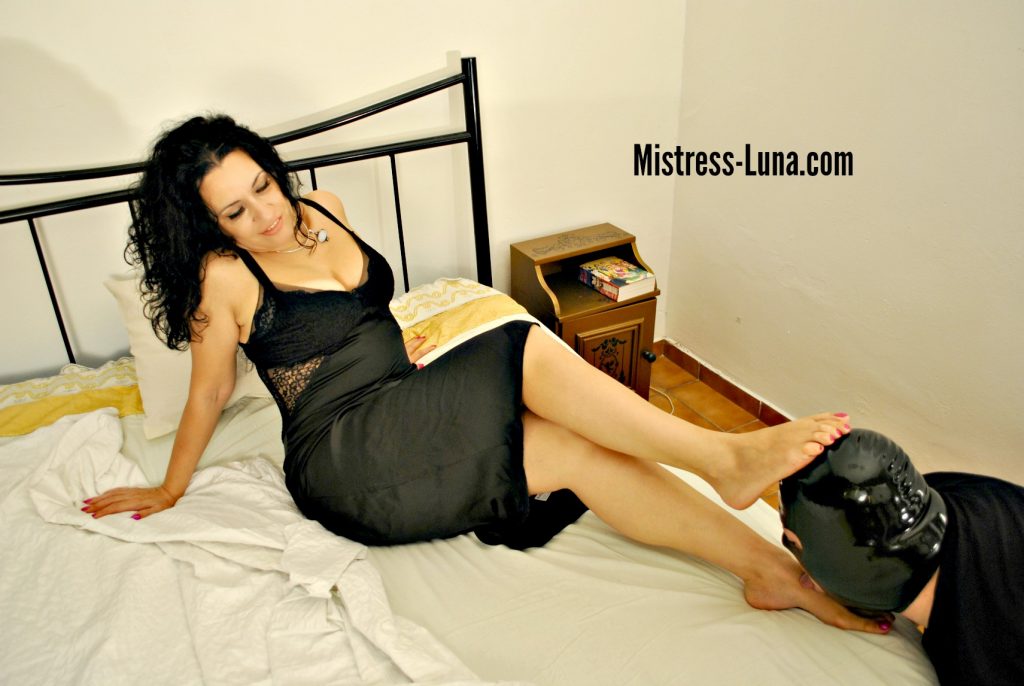 Humiliation is one of my favorites too – I never hesitate to use the slaves for the most inferior tasks humble and punish them with no mercy!
Also, whipping a defenseless slave has become a favorite pastime for me. I like man naked, because I always find that submissive react better when they are naked. Is quite a thrill in having a grown, naked man grovelling for mercy at My feet!! the power is mesmerizing!!!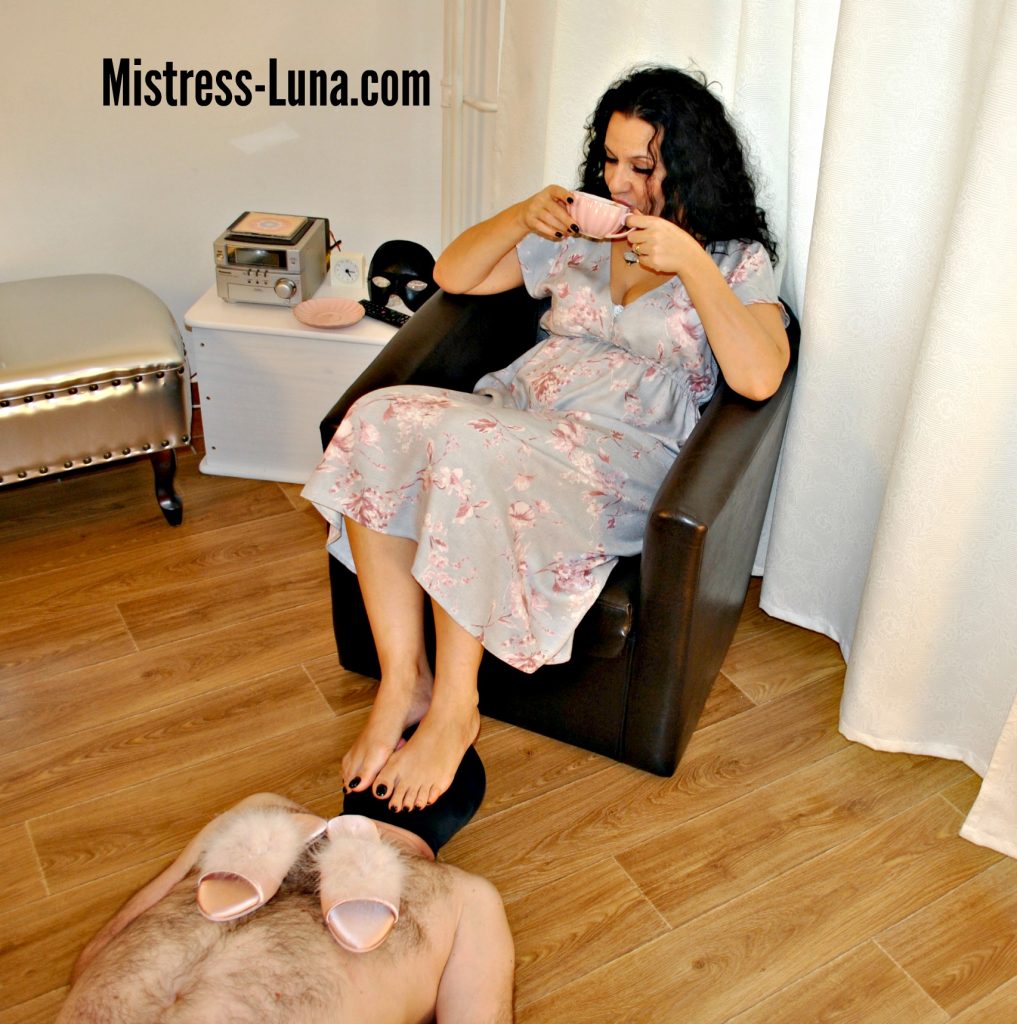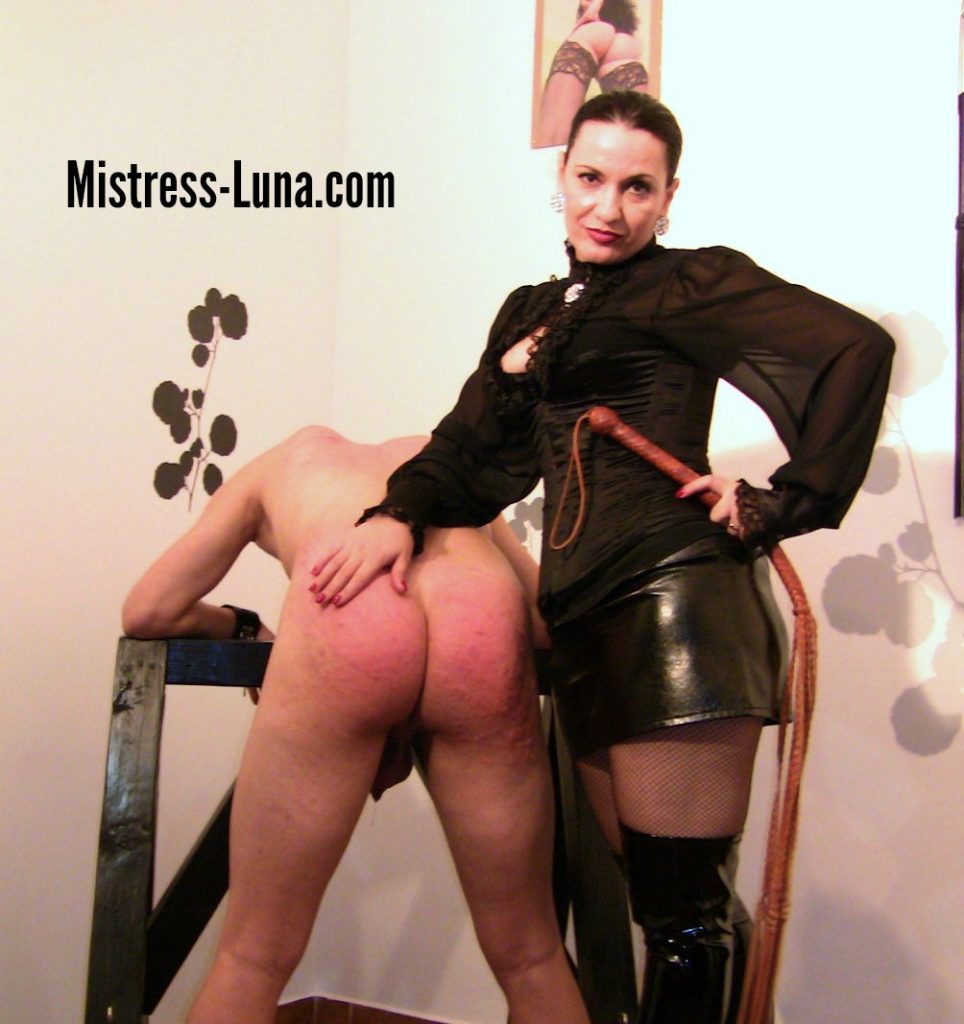 Smothering, face sitting, teasing&denial and/or ruined orgasm ..are also giving Me a great satisfaction especially when the slave is in heavy bondage or mummified ! The combination between excitement & frustration made the slave just like a small puppet in My hands ….I love it!
Humiliation scenarios I like: - verbal abuse, body examination/ interrogation, spitting, feeding slave from My barefoot or from My boots/shoes, face slapping and hair pulling is a turn too….
I adore spitting onto a sub's face – or even into his mouth, also using my used panties to gag him; especially after I have first peed through them – or even a pair of My dirty socks. I have wide and wild imagination and I love to find weak points and use them for my pleasure!
Feeding a slave left-overs from a dog bowl – maybe with some of My champagne added (if he's lucky) or better still have to lick up directly from the floor - which if he's been especially good I'll have trodden through first,; or from the soles of my High-Heeled boots or shoes.
Forced cross-dressing, making a slave to wear a pig-tail – but plug him- all day! Or in front of Me with My girl friends I like to fuck My slaves ass's with my strap-on and dildos , it is empowering!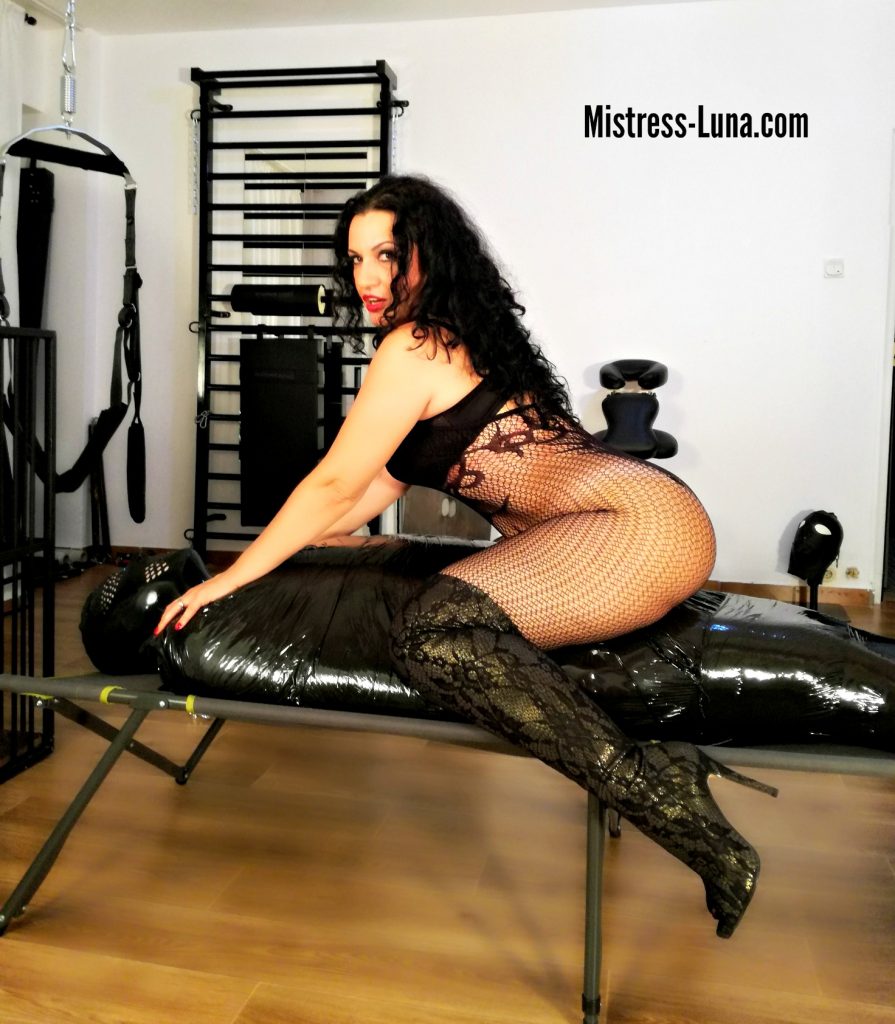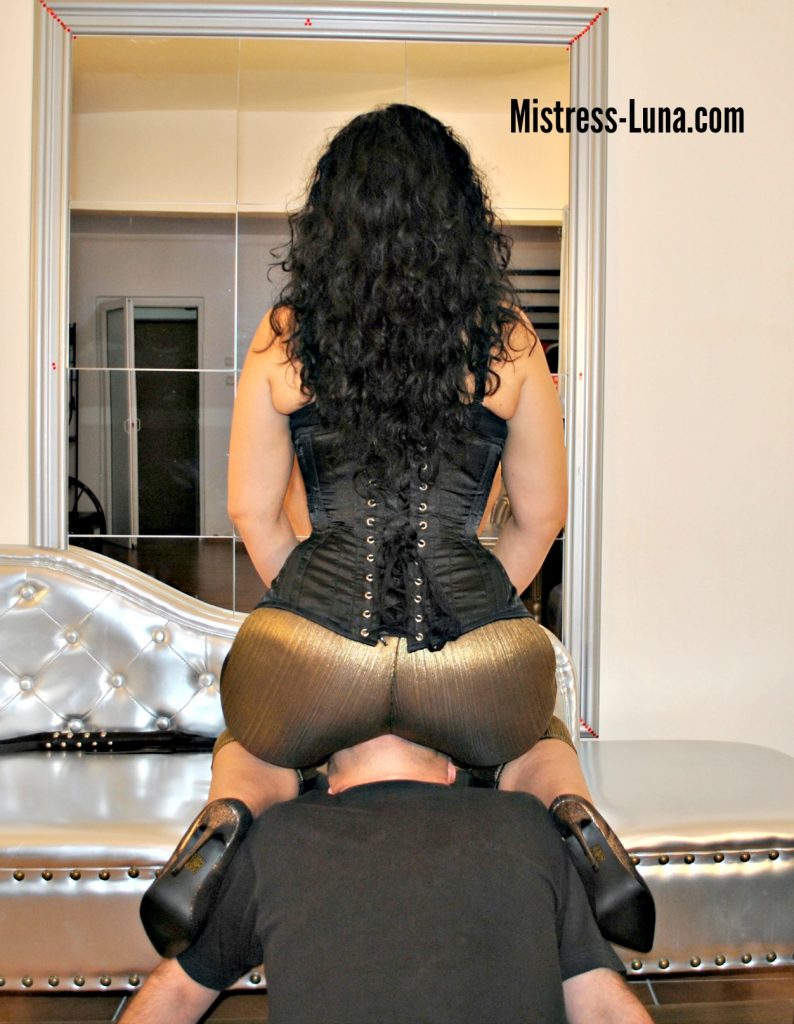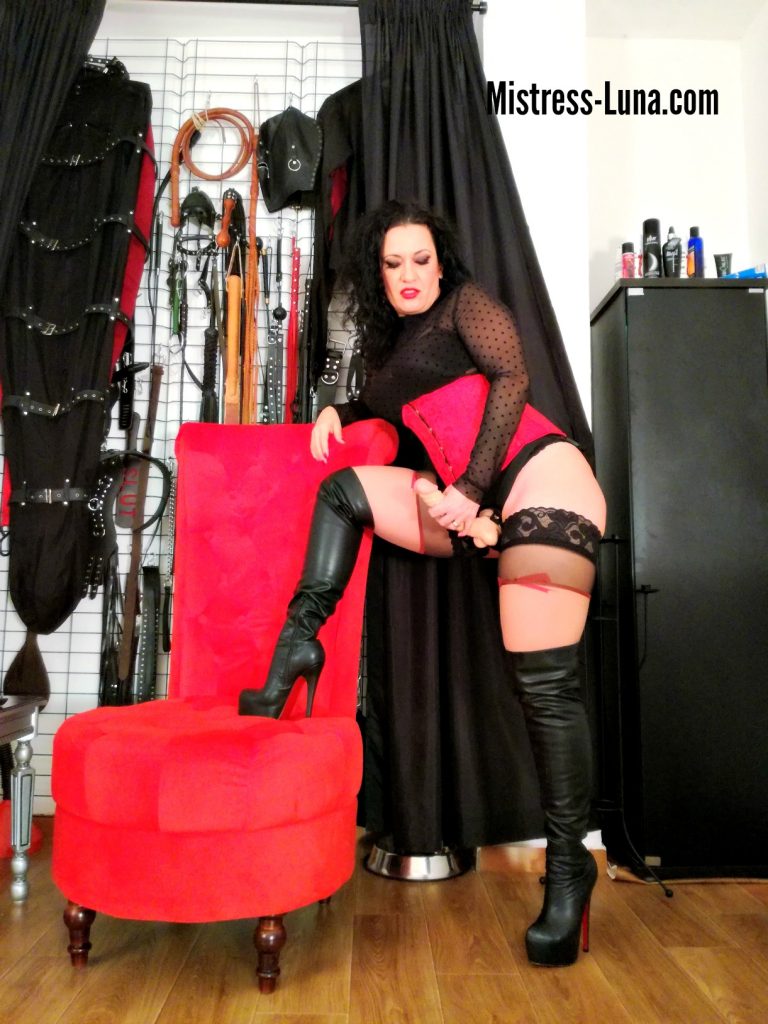 Using a slave as an object or a piece of furniture, ashtray or as a slut or use him as a toilet slave (I've a custom made Toilet/Queening box for this very purpose) which a slave can be secured into. I also like to have My male creatures shaved of all body hair – this gives Me an incredible power felling and give them as a reward My precious champagne!! I must not forget to mention how I love to use My strapon on My slaves. Pegging a male it excite Me a lot.
Giving a pain is also a great pleasure for Me, I can be soft to start & gradually build up the pain or I can be an evil –with one stroke – one bloody line on your bottom or back.
I love using: flogs, whips, canes, paddles – all of this I have in various materials so I can get the exactly response I want from you!!!
I like CBT and I have different devices for it.: from different weights, vacuum devices to different electric device even a plastic panty with electric lace from your ass hole to your genitals and with remote control – I enjoy having my slaves wearing this while we go out for shopping –for example!
I like to keep my slave in the cage or prison corner for hours in heavy bondage, I like to use cotton ropes, wrist-cuffs from metal or from leather and also very much I enjoy the sound of the heavy chains and the look in my slaves eyes when they hear the sound made by pad-locks.
I also like blindfolds and hoods, masks….. I like teasing and denial pleasure, erotic domination – some of My slaves after experience this say it was like Tantra – but of course with No sex – using all their senses at so high level that can never image they can feel!!

I like discipline and role play!!! I like very much to train a slave to become a high class sissy made!!! I also discover and become a big fun of AB/DL
Well, as you can see, My interests are pretty varied but if there is something you don't find listed here, feel free to ask Me!
All of the above is WHAT I like but don't ask Me
,,- what you like more??"
Many time peoples ask me such a question and the answer is the same: I like all but is dependent upon sub too, for example using a strap-on on a masochist….is not giving Me the felling I get when I use it with a cross dressing lover…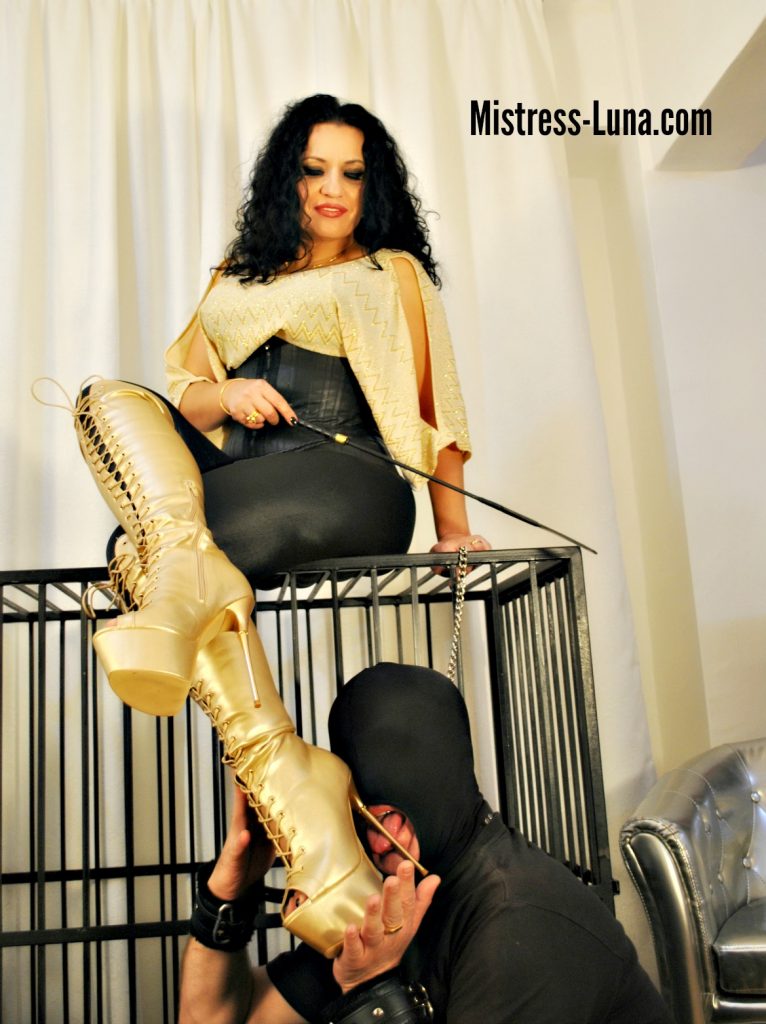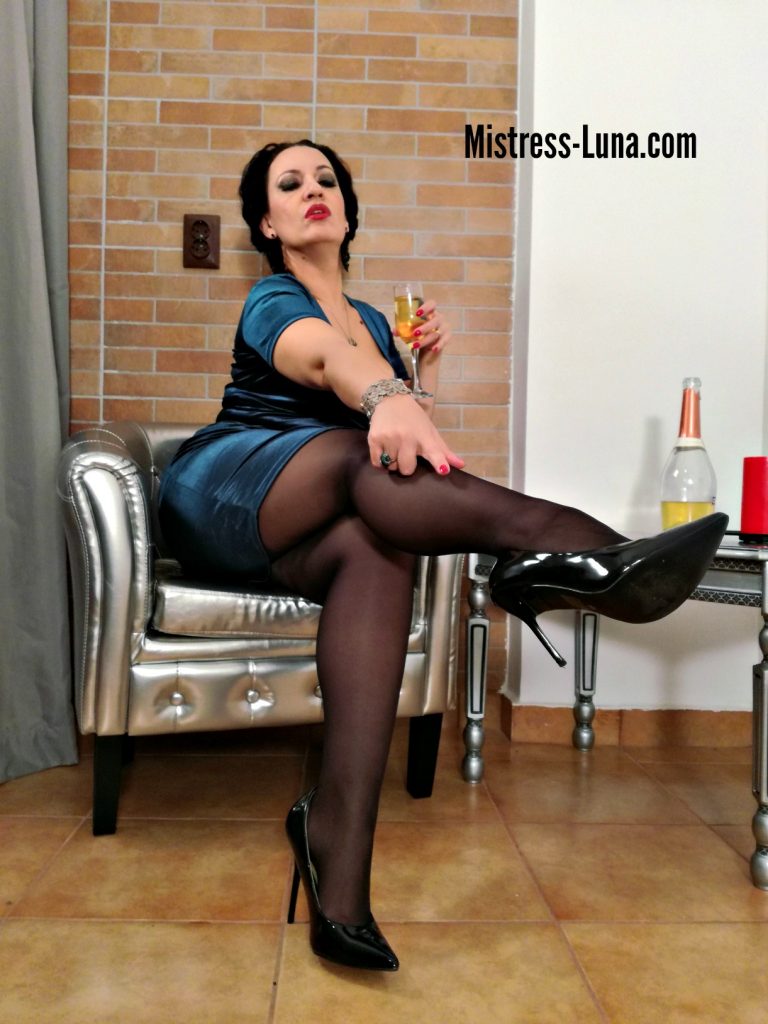 Using a whip on a foot fetishist is not the same as using with masochist….Of course I respect My slaves limits but I give you these examples to see what I mean – I like them all but there needs to be the right interaction between the Mistress and Her slave!!
I like to mention here, for those who want to improve their slave level and obedience: don't ask all time what you want, find a Mistress you trust and you feel there is chemistry between and explore all BDSM faces, you don't know if you like something until you don't try!!