I WILL BE IN DUBAI 26 OCT - 12 NOV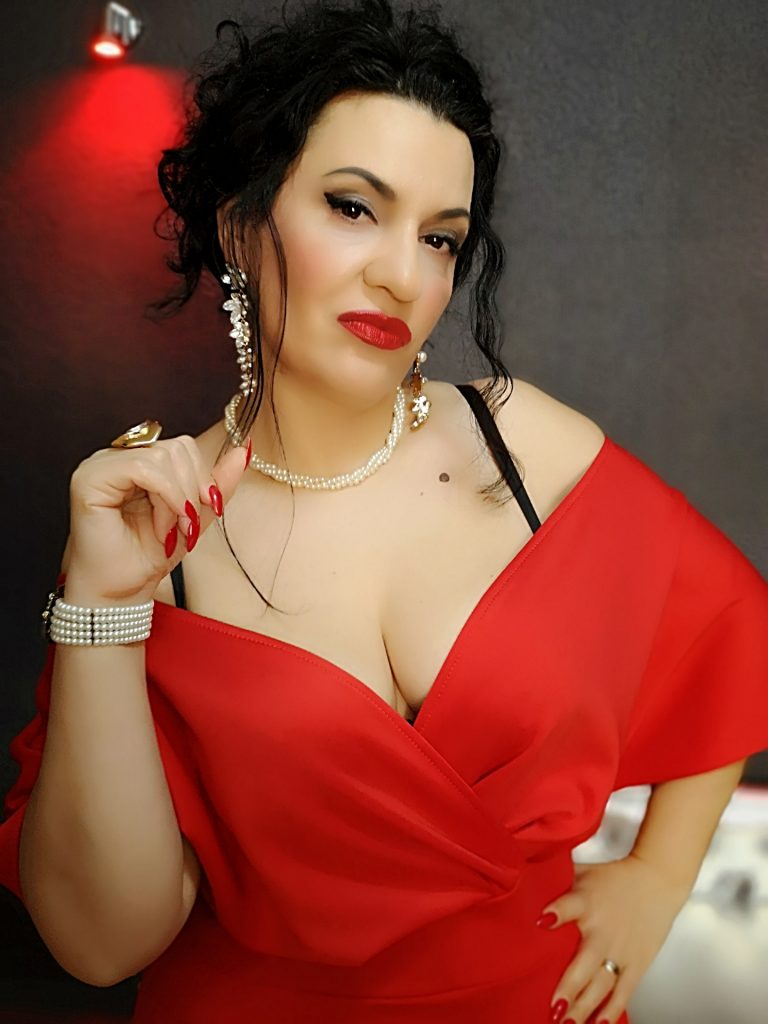 Book your sessions at:
contact@mistress-luna.com,
mistressluna73@gmail.com or
by WhatsApp + 40 748 788 990
Before booking your session read the info bellow to learn about Me !
ABOUT ME
I am Sublime Lady, Mistress Luna: sophisticated, intelligent, elegant and picky !
I have more than 15 years experience who thrives on the total exchange of power!
I approach this area with seriousness and devotion and I expect my slaves to do the same.
The superficiality and frivolity has no place in my relationship with a sub!
I am very enthusiastic and genuinely involved in the BDSM scene with all its aspects.
I am Dominant, and I enjoy to session with gentlemen who appreciate Me and My style of Domination.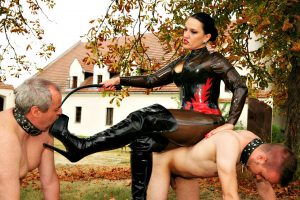 I am an charismatic&highly intuitive and an emotionally intelligent Goddess.
For Me a BDSM session, or a s/D relationship, is much more than just simple physical experiences. I'm interested in the subtler effects and deeper feelings so both, I and My slave can get maximum benefit for the body and the mind.
Therefore, I have the ability to establish deep connections at different levels: from outside to inside and vice versa.
I love above all to make a true personal connection! That's why, although I do create wonderful 1 hour sessions, I prefer longer sessions.
For more authentic, subtler experience, I encourage you to book more hours of session, overnight/weekend duration or invite Me for dinner before/after session.
Taking time to savor the richness of subtle feelings of a BDSM session, at different levels: mental, erotic, physic is always the best. For connoisseurs this is a entire process, like wine tasting.
So, if, you want to live an unique experience, dare to book a longer session.
Talk with Me and we will find the best option together!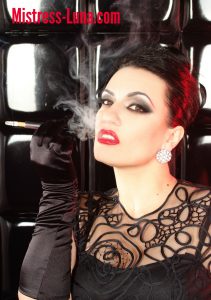 I have a degree in counseling psychology and I believe I have the skills to provide containment, safety and to make sure that you will go back into the world the same or better than when you came to me!
I get My satisfaction on a psychological level and in the psychological challenge of the subject!
I don't hesitate to use the slaves for the most inferior tasks humble and punish them with no mercy!
PLAY LIST
Here is a list with the activities I enjoy most !
If you dont find your ,,fetish,, in this list, feel free to ask Me, because I might enjoy it too, but I forgot to add it on the list !
Strap-on /pegging
milking prostate
tease&denial
edging &ruin orgasm
sweat fetish/forced to smell/armpits worship
foot fetish, foot domination, foot slave training
pantyhose/nylon fetish, worship, domination
boot/high heels fetish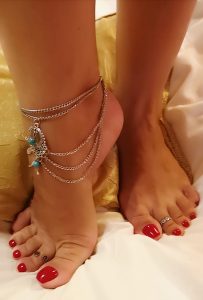 leather, latex, satin, and all kind of fetish
puppy training
sissy play
forced feminisation/transformation
corporal punishments: whipping, spanking, caning and others
face-sitting / smothering
mummification/immobilization
chastity control
sensual/erotic domination
Role play
age regression / AB/DL
toilet training/golden shower
spitting
face/slapping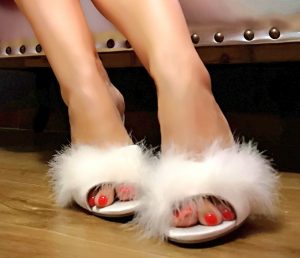 smoking/human ashtray
human furniture/human carpet
discipline
My slave must be: an educated gentleman, creative, imaginative and submissive, but not to the point of loosing his individuality!
CONTACT
make your first contact by email !
Introduce yourself in a polite manner and add info as: name, age and nationality. Tell Me about your fetish and limits and of-course, what kind of session you are looking for.
Don't forget to mention if you have experience ! In gen
erally, give as much details as possible.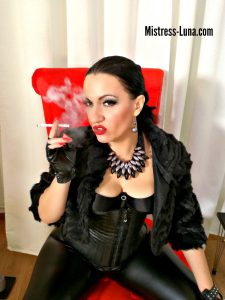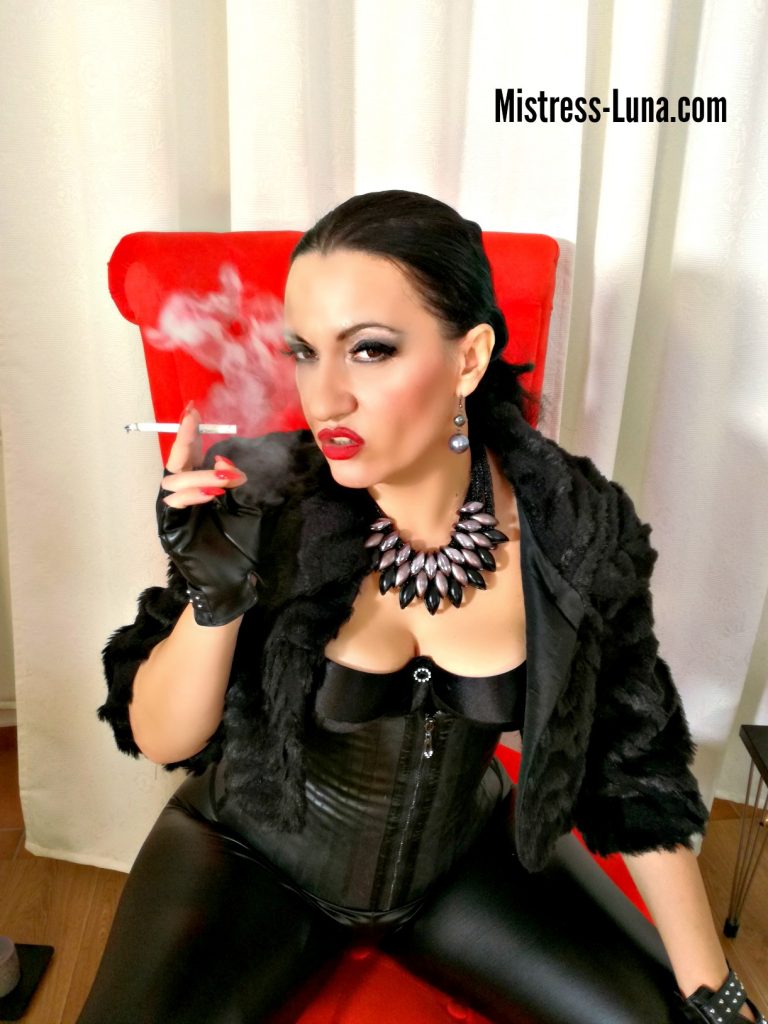 After we have get in touch by email, we can move forward and communicate by phone.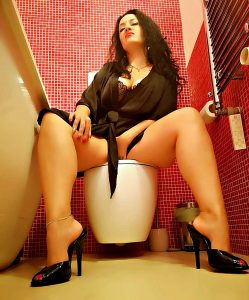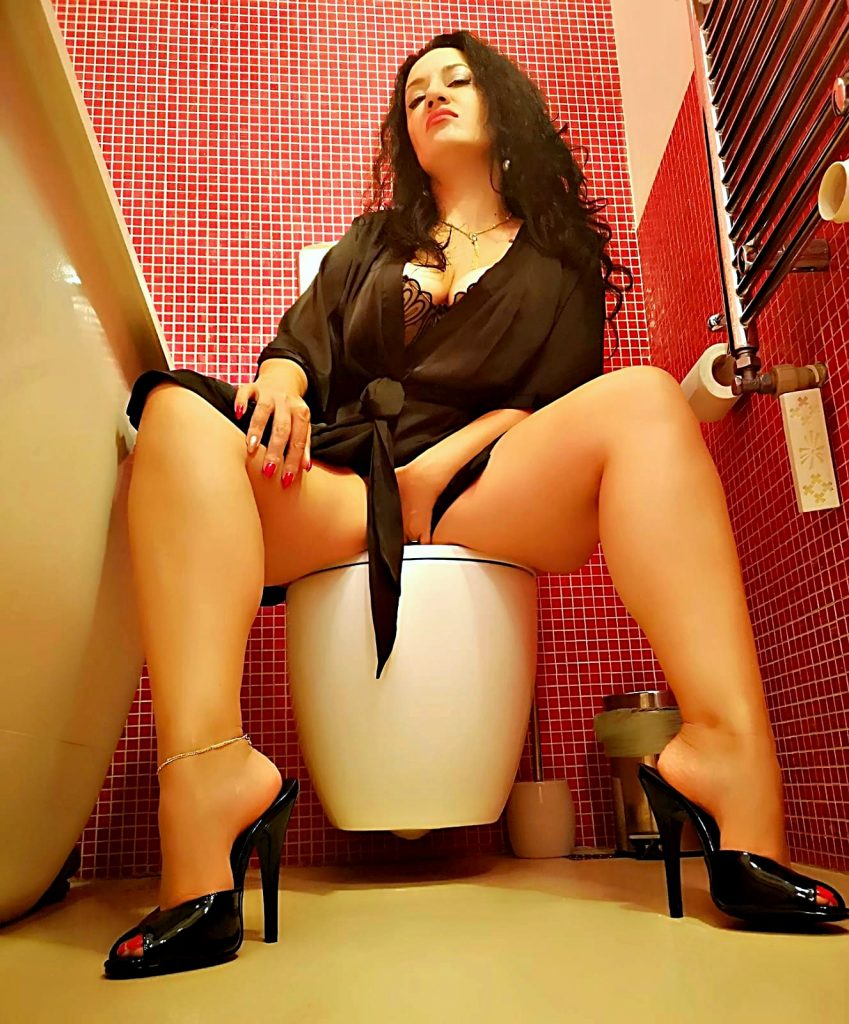 I'm not a little girl in her 20's! I am a mature woman who knows exactly what she wants, when and how!!
I am a proud woman who respects herself and love to
be pampered. I am elegant, intelligent and
sophisticated Queen.
Exclusive, expensive, first-class are not intimidating for Me: I feel like fish in the water in the most luxurious places and situations.
Dare to try Me and you will be proud to feel all the envious eyes on you and your exquisite company!
I do: ,,travel to you,, or ,,travel with you,, – in My specific conditions !
If you want to invite Me, go ahead, tell Me what's in your mind by email.
In the end but not less important, in fact is VERY IMPORTANT:
discretion is very important for Me. In the 15 years of BDSM sessions
I met gentlemen with different professions, high positions or even public persons, but, what is happening among us remains with us!
With Me, your privacy will remain private!
Visit My webpage and buy My clips, in order to learn more about Me and about My Domination style !
See you in Dubai !